Cleaver MultiSUB Horizontal Elecrophoresis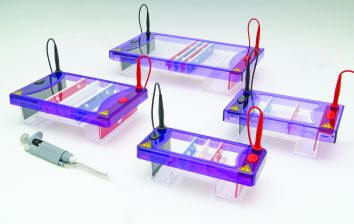 Click to enlarge image
The multiSUB series of Horizontal Gel Units offers the most versatile solution for DNA and RNA agarose gel electrophoresis currently available. All five units offer an unsurpassed combination of economy of gel and buffer volume, with gel size and sample number versatility. Gel size and sample number requirements can be exactly matched in each unit, with the option of additional gel tray sizes. This eliminates the need for multiple gel tanks for changes in gel size or application.
All units contain removable UV transparent trays. For optimum value and versatility, systems are available with one, two or three tray options (dependent on model). Easy to use, leak proof 'plug and go' gel casting dams are included as standard to allow gels to be rapidly cast whilst the multiSUB unit is in use for gel running. With no indentations or casting gate grooves in the tray to interfere with sample progression, traditional tape casting can be used, should this be preferred.
Although lid connectors are compatible with most major power supplies, adapters are available to provide complete compatibility.

► Injection Molded Construction - durable, leak-proof environment for complete safety and long life for complete safety and long life
► Cassette Type Electrodes - inexpensive, easy to replace. Made of 99.99% corrosion resistant, pure platinum
► Electrical Safety - Lid can be located in one way only. On removal, power is disconnected from buffer chamber
► Multiple Gel Trays - eliminate the need for additional gel tanks
► Easy Click Lid Removal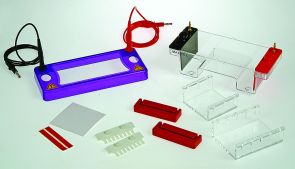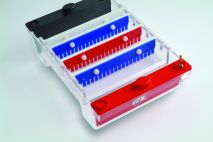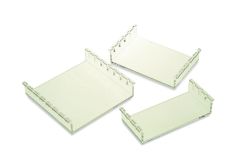 Trays are UV transparent . White PVC platform cover and red loading guides can be optionally applied to enhance well visibility. Gel trays are free of indentations or casting gate channels which can interfere with sample progression.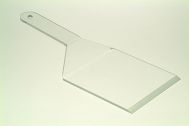 UV transparent Gel Scoops, available for each unit size, offer a safe and easy
way to transport gels to a UV Transilluminator.
NEW-style Flexicasters allow the casting of varying gel lengths simply by locking the moveable dam. Adjustable feet and level bubble allow gels of uniform thickness to be poured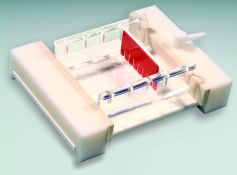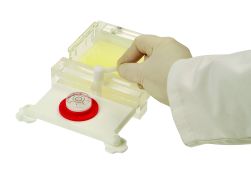 Click to enlarge image
EXTENSIVE RANGE OF COMBS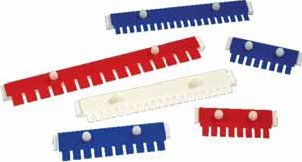 ► Four thicknesses, color coded
black: 0.75mm for ultra resolved bands 0.75mm for ultra
resolved bands
white: 1mm supplied as standard
red: 1.5mm for maximizing sample volume
blue: 2mm for maximizing sample volume
► options for Sample Prep
► options for MULTI-CHANNEL PIPETTE COMPATIBLE
"PLUG AND GO" GEL CASTING
Casting dams allows gels to be rapidly cast externaly while the MultiSUB unis is in use for gel running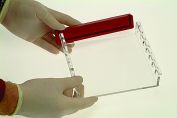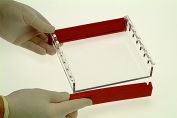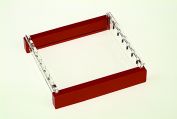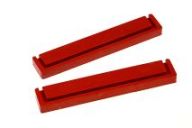 The number of samples can be maximized using high tooth number combs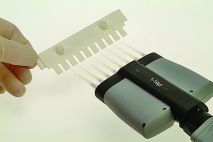 Loading guides allow easy well identification and sample loading