Buffer saver blocks physically reduce the volume in positive and negative compartments of a gel chamber and so reducesn buffer requirements, saving cost. Blocks are available for all multiSUB Horizontal Gel Units.

Combi/comb loading guides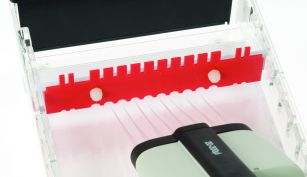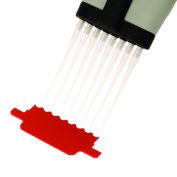 These guides combine the convenience of a regular comb with the appropriate guide (same teeth number and width)
for loading samples, simply flip over .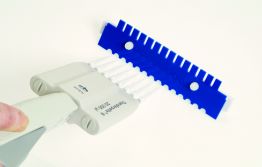 Advantages:
►Color coded for thickness
►Comb and guide in one piece for convenience
►Adjustable height

Gel Rulers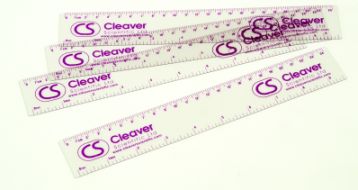 Advantages:
► Sharp, clear, easily visible markings
► For use with ethidium bromide gels
► Ideal for gel presentation
High efficiency horizontal gel cooling
Removable gel table allows a Coolpack to sit above the gel in buffer offering enahanced gel resolution and faster run times: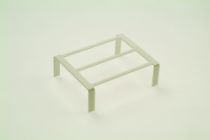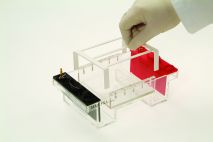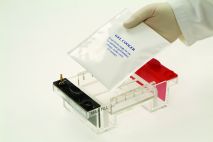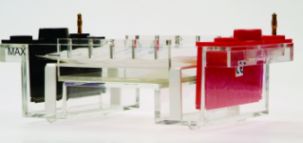 Comprising a removable Gel Platform and CoolPack this unique system will cool the buffer chamber of multiSUB horizontal gel units without any external chilling. Simply place the platform over the running tray and place a pre-chilled CoolPack on top. This allows the CoolPack to sit above the gel in buffer directly removing any heat generated.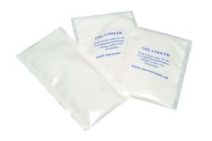 Advantages:
►Effective cooling
►Cools without external chilling systems
►Improves gel resolution and reduces run times
To get technical specification and ordering information click here:
Horizontal Accessories.pdf

To see complete pricelist of Cleaver electrophoresis products click here:
Electrophoresis Pricelist