MultiGene II Personal Thermal Cycler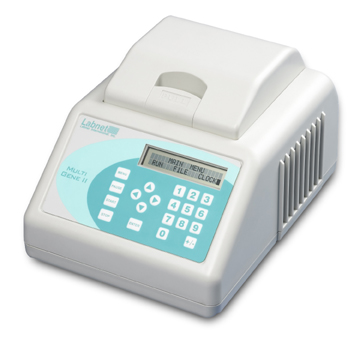 Advantages:
Two models accommodate 25x0.2ml tubes and 16x0.5ml tubes
Heated lid for oil free operation
Easy Programming
40-character LCD Display
Economically Priced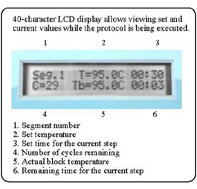 The three elements required for a good thermal cycler are reliable performance, a fast uniform block and user friendly software. The MultiGene II combines a versatile and precise cycling unit with easy to use software to make it an outstanding personal thermal cycler. Not limited to the amplification of nucleic acids, the unit is also useful for applications such as enzymatic digestion, ligation, and other procedures that require incubation of small samples in a temperature controlled environment. Combining simplicity with performance, the MultiGene II features straightforward and familiar programming with proven cycling technology in a modern molded housing. The compact design of the unit conserves bench space and allows it to be easily moved to different locations, such as under a biological hood,
or stored out of the way when not being used.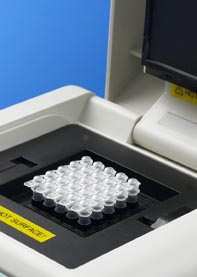 Small enough to be considered a personal thermal cycler, the MultiGene II is supplied with either a 25 x 0.2ml tube block or a 16 x 0.5ml block. Heating and cooling are accomplished electronically by Peltier units. Uniformity across the block is ±0.4ºC at 55°C, ensuring that all samples are exposed to the same temperature conditions. Block heating and cooling are driven by an algorithm that accurately simulates sample temperature. The MultiGene II is supplied with a heated lid for oil-free cycling. For applications where the heated lid is not required, it can be turned off.

To get technical specification and ordering information click here:
send mail to webmaster@gentaur.com with questions or comments about this web site.
Copyright © 2008 Gentaur Molecular Products
Site powered by Acid Dragon (AC)
Last modified: 05/19/16