OXIDATIVE STRESS ASSAYS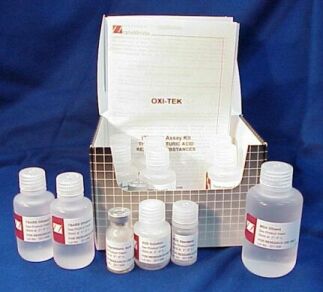 OXI-TEK
TBARS Assay Kit 385 Euro/160 determinations

Measurement of Thiobarbituric Acid Reactive Substances (TBARS) is the gold standard for assay of oxidative stress. The OXI-TEK (TBARS) is a calibrated kit designed for the measurement of oxidative stress in biological samples. This assay may be used for testing antioxidants and drugs.

Package Inserts are available in html or pdf format.

Package Inserts are provided for product evaluation purposes only and are not intended to be used in place of the Package Insert shipped with the product.
All products are for Research Use Only and not for in vitro Diagnostic Use
ZeptoMetrix Corporation