For Belgium , the Netherlands , France and Euro-Countries :
We are pleased to accept your orders between 7.30 and 19.30 h through:
Delivery Terms
all orders that arrive on Monday - Wednesday -Thursday and Fridays will be shipped the following Monday and reach you on Tuesday.
Payment Terms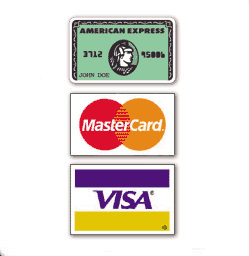 Net 30 days
Invoices are written in Euro and can be paid to our bank accounts in Belgium, the Netherlands and France or by Credit Card.
Tax free delivery within EC

Tax free delivery when Value Added Tax Number (VAT, BTW-No. or TVA) is given. 21% Belgian tax will be charged without VAT, BTW-No or TVA.
Bank Account Belgium
KBC-CBC Avenue de Tervuren 16 A, B-1040 Brussels Account No. 437-6223841-68
Bank Account France
kbc Lille
Bank Account Germany
kbc Koln
Bank Account UK
kbc London