Orbit 300
Multipurpose Digital Vortexer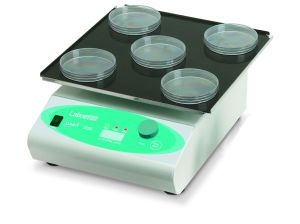 Advantages :
Three versatile platform options
Shaking, mixing, agitating or vortexing
Heavy-duty construction
3 mm orbit for shaking, mixing or vortexing small volumes
Safe for cold room or incubator use
Large digital display with single knob control



Click to enlarge image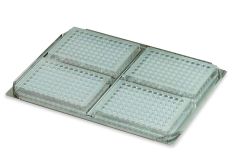 Three interchangeable platforms (available separately) accommodate a variety of sample containers to make the Orbit 300 a truly multipurpose shaker. The flat platform, covered with a nonslip rubber mat, holds plates, dishes, boxes, etc. The microplate platform will accommodate up to four microplates. The remaining platform has spring loaded retaining bars that adjust to hold flasks, bottles, racks and other containers in place.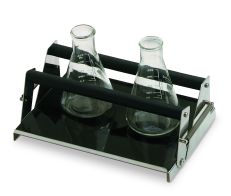 Time and speed are set and displayed digitally. Values are shown on the large, three digit LED. The broad speed range allows the Orbit 300 to be used for gentle mixing as well as vigorous agitation. The shaker housing is constructed of heavy gauge, coated steel to reduce motor noise and lend stability to the unit. This compact shaker can be used in temperature controlled environments making it ideal for cold room or incubator use.

To get technical specification and ordering information click here:
Digital Shakers.pdf
send mail to webmaster@gentaur.com with questions or comments about this web site.
Copyright © 2008 Gentaur Molecular Products
Site powered by Acid Dragon (AC)
Last modified: 05/19/16